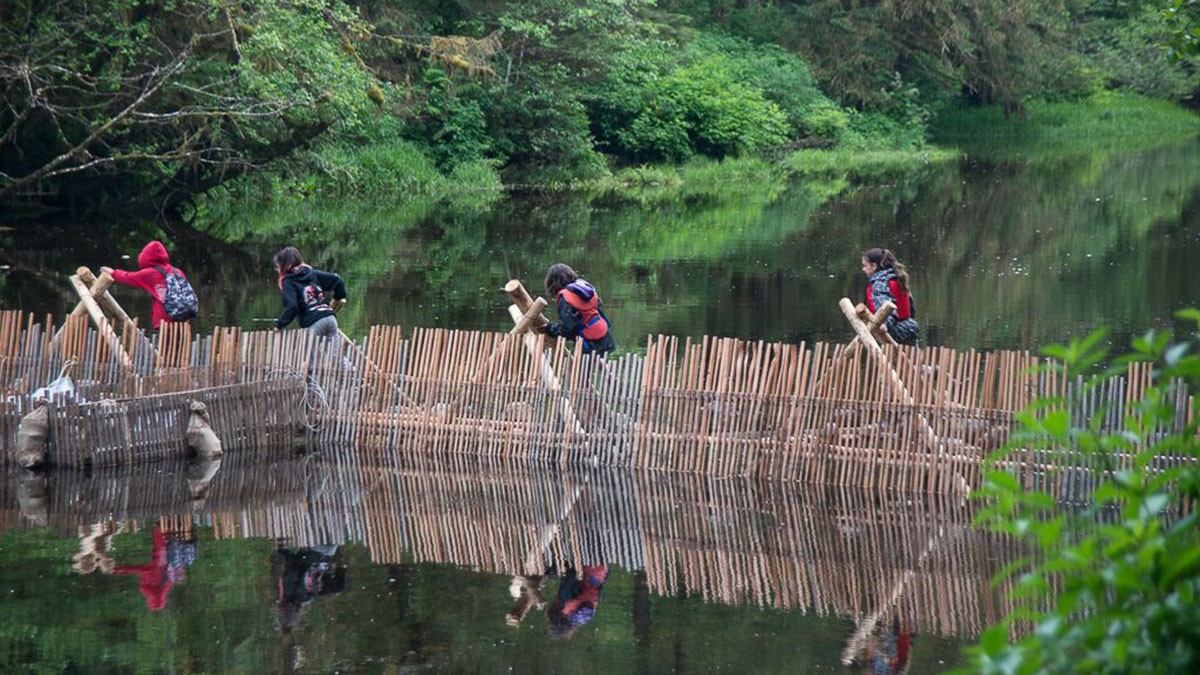 Around the time wildfires were blanketing Calgary in smoke last year, I attended a local leftist reading group. They were discussing the impacts of capitalism on natural disasters, agreeing that the wildfires were exacerbated by both global warming and by neoliberal austerity. But when I put forward that invasive, non-indigenous plant species including trees and industrially farmed crops added degrees of severity to the crisis, and that traditional Indigenous systems of land stewardship could help mitigate or prevent natural disasters, I was taken aback by the group's dismissive response. I was told by the main organizer that my approach to ecology was backwards-looking and idealized pre-capitalist societies, and that without an orientation to the future I risked venerating the stereotype of a "noble savage" in a "lost world."
At a time when Indigenous land defenders are fighting for cultural resurgence and the application of traditional knowledge to combat the climate crisis, they are often cast as the monolithic, mystical, degrowth opposition to the secular modernity of white leftists and their fully automated socialist future. In reality, solutions to ecological and social problems that were historically or are presently used by non-European cultures are compatible with modern technology, often in consensus with cutting-edge scientific findings, and more necessary than ever.
Indigenous Peoples now make up less than five per cent of the world's population, but the lands they maintain hold 80 per cent of the planet's biodiversity. Protecting and restoring Indigenous Peoples' lands is the fastest and most readily available way to sequester carbon and mitigate the impacts of climate change, a result of the optimally efficient relationships between fungi, plants, animals, and people in a given bioregion, which Indigenous cultures have coded into their knowledge systems over millennia of human-environmental interactions.
Still, those lands are being stolen and mismanaged by colonists who believe that their environmental and clean energy projects – eco-tourism, national parks, and hydroelectric dams – will be more effective than millennia of land stewardship by Indigenous Peoples. Even when they haven't yet been invented or scaled-up, theoretical solutions like machines that suck carbon dioxide directly out of the air (which would, themselves, require absurd amounts of energy) are emphasized over habitat restoration.