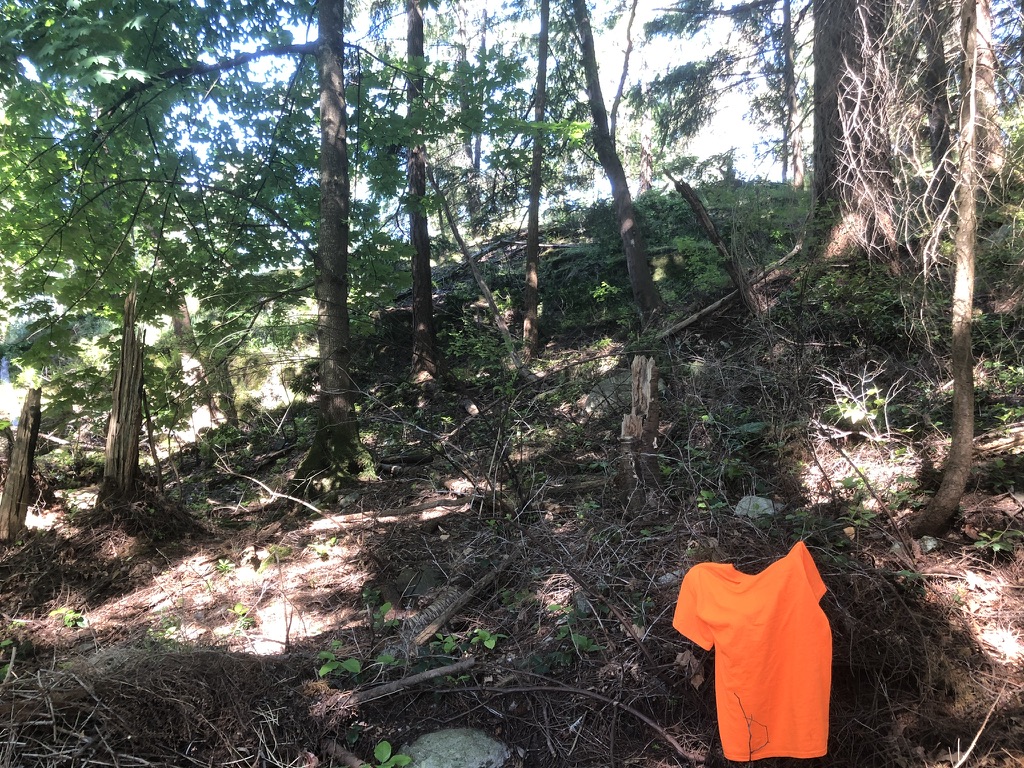 The great shadow of North American history I think is that settlers know deep down that we don't belong here. The idea of "settling" the west was predicated on the continent being cleansed of its original inhabitants. This happened in a number of ways. There was outright murder perpetuated by war, disease and neglect. There were treaties which ripped people from their territories and bound the loyalties of indigenous people to the Crown rather than their own laws. There was the residential school system which had as its goal the "education" and "civilization" of indigenous children such that they would no longer be indigenous, which resulted in hundreds of thousands being torn from their families and raised by many abusive and unwell priests, nuns, administrators, social workers, nurses, doctors, coaches and teachers.
It seems everywhere settlers ventured on this continent, they have left unsettled peoples, lands, animal populations and communities. The devastation of indigenous population over 500 years and including to the present day through the loss of lands, language, autonomy, self-governance, dignity, health and resources has been rightly called genocide, and documented as such in the last decades' inquiries into residential school legacies and missing and murdered indigenous women and girls. There has been a deliberation erasure of peoples here, which made possible economies that have resulted in some of the monetarily richest people in human history living some of the most prosperous lives humans have ever lived.
And I think deep down, every knows that it was gained on the backs of genocide.
So that has some bearing on whether settlers can even feel at home here. And I think that unresolved cognitive dissonance – maybe deeper, maybe a soul dissonance – perpetuates inhumane level of violence towards people, land and community. On this continent the world's mightiest military power has taken root, supported by the world's mightiest economic engine and spread death and exploitation around the world.