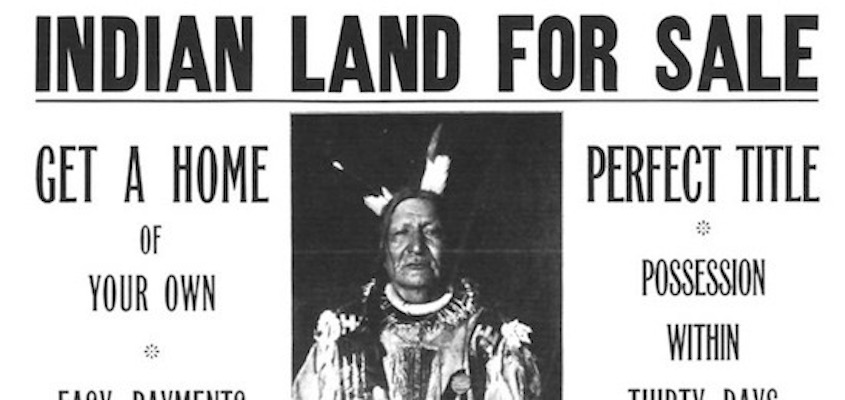 By Mark P. Fancher, Black Agenda Report
The peculiar national holiday is a celebration of white settler conquest – a whitewashing of unspeakable crimes.
"Denial is facilitated by an extensive and elaborate collection of myths."
When a sane person commits a horrific, unspeakable crime, that person's psyche is unable to effectively withstand the trauma. Such an individual will either suffer a loss of mental stability or instinctively default to any of several psychological coping mechanisms. As a consequence of a protracted campaign of conquest, territorial theft, genocide and enslavement, European settlers in the U.S. and their racial heirs have had to cope with heavy emotional baggage. Knowledge that the country they relish is built on piles of bloody carcasses of many millions of African and indigenous peoples overwhelms their souls, and coping requires a focused, deliberate and permanent state of denial. Denial is facilitated by an extensive and elaborate collection of myths, legends and outright lies about U.S. history and historical figures. Desirable fantasies can even be projected on to contemporary personalities like Barack Obama who has enabled many a white person in denial to say: "There is no more racism because we elected a black president."
Through the years, a favorite coping mechanism has been the Thanksgiving holiday. The all-too-familiar scenario of musket-bearing pilgrims clad in heavily starched black clothing benevolently sharing a roasted turkey dinner with less fortunate indigenous neighbors is comforting to the white mind, but quite different from contemporaneous accounts of the thanksgiving commemoration of a massacre of indigenous people.
Click here to read the full article from Black Agenda Report…