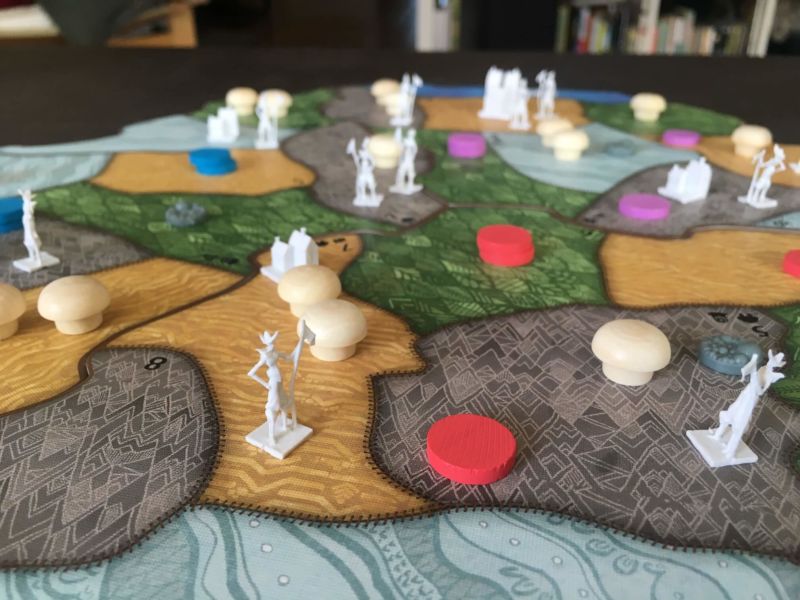 Like Pandemic, but people are the disease.
By Aaron Zimmerman, Ars Technica
A side effect of Euro-style board games' preoccupation with European history as a theme is that many such games hinge on colonialism. Most board games are not "pro-colonialist," of course, but simulating a long history of European imperialism necessarily means that a lot of us sit around on game nights trying to figure out the most efficient way to exploit the resources (and sometimes, uncomfortably, the people) of a newly "discovered" land.
Spirit Island, a cooperative strategy game for one to four players, flips this well-worn script on its head. Instead of playing as settlers building out villages and roads in a new land, you and your friends take on the role of god-like elemental spirits charged with protecting the island's various landscapes from those pesky invaders, who are controlled by the game itself. It's kind of like a complex, wildly asymmetric Pandemic—but here, people are the disease.
The island's natives are there to help you fight back when they can, but it's mostly up to you and your teammates to destroy the settlers' fledgling cities, remove the blight they introduce as they ravage your pristine lands, and gain more and better powers to help you on your way. Gameplay is driven by cards, and as the game progresses, you'll get more and better powers and strike more and more fear into the invaders' hearts. Drive them off to win.